Dinosaurs Before Dark is one of my ABSOLUTE all-time favorite units to teach in second grade! The kiddos get so into the dinosaurs, even the girls, and it is always loads of FUN! I created so many fun activities for Dinosaurs Before Dark.
I start off reading the Magic Tree House novel, Dinosaurs Before Dark. The kiddos are on the edge of their seat listening to me read! I love getting to the cliff-hanger parts and leave for lunch ?. I know that is wrong, but it is also fun to keep them guessing!
After we get into the book I begin talking about dinosaurs and introduce Nonfiction. Now, this can be tricky because they are extinct, but they do grab the concept quickly. I have an entire nonfiction unit that I use to introduce text features and it makes teaching a breeze!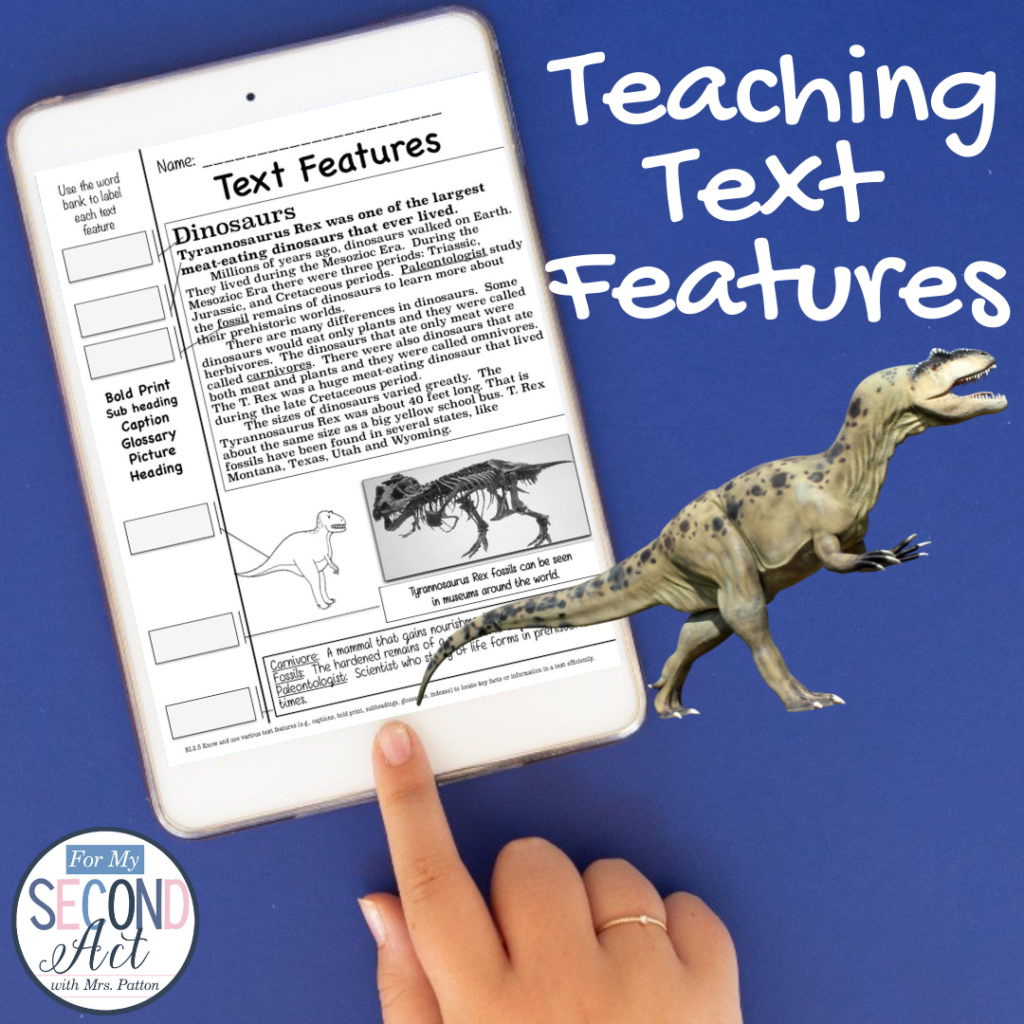 Magic Tree House Dinosaurs Before Dark Summary
So who are these cool characters? Jack and Annie discover a treehouse that takes them back in time to the age of dinosaurs! This is is a great "first" chapter book for second grade. I can almost guarantee they will get hooked on the Magic Tree House book series by Mary Pope Osborne. It is A CLASSIC that will have them racing to the media center!!
Dinosaurs Before Dark Novel Study
This unit touches on so many skills needed in second grade.
• Compare and Contrast – Venn
• Character Traits
• Vocabulary – ABC order pages
• Grammar Practice
• Cloze Passage
• Fact or Opinion
• Cause and Effect
• Chapter Questions
• Story Map – Beginning, Middle, End
• Main Idea and Details
• Story Map including Main Idea and Details
• Text to Self *Most Popular*
• Dinosaur Research Project Graphic Organizer
• Dinosaur Research Project Paper
Don't miss the chance to cover so many skills and standards with this unit! It was designed by a teacher for teachers!!! You will love it!