It's back-to-school time and time to talk about the heartwarming classic, Chrysanthemum by Kevin Henkes. This picture book, published in 1991, continues to capture the hearts of young readers with its ease of reading, captivating illustrations, and truly timeless message. I have an amazing unit filled with activities for Chrysanthemum!
At its core, Chrysanthemum is a story about the trials and tribulations we go through as children when we begin to realize that we are different from other people. They will see how we can learn to celebrate these differences as well. The titular character is a mouse who is named after a flower by her parents – a name she proudly wears until she is teased by her peers for having a "long and funny" name. As a result, Chrysanthemum becomes anxious and distressed, fearing that her name, and by extension, her identity as a person, is wrong.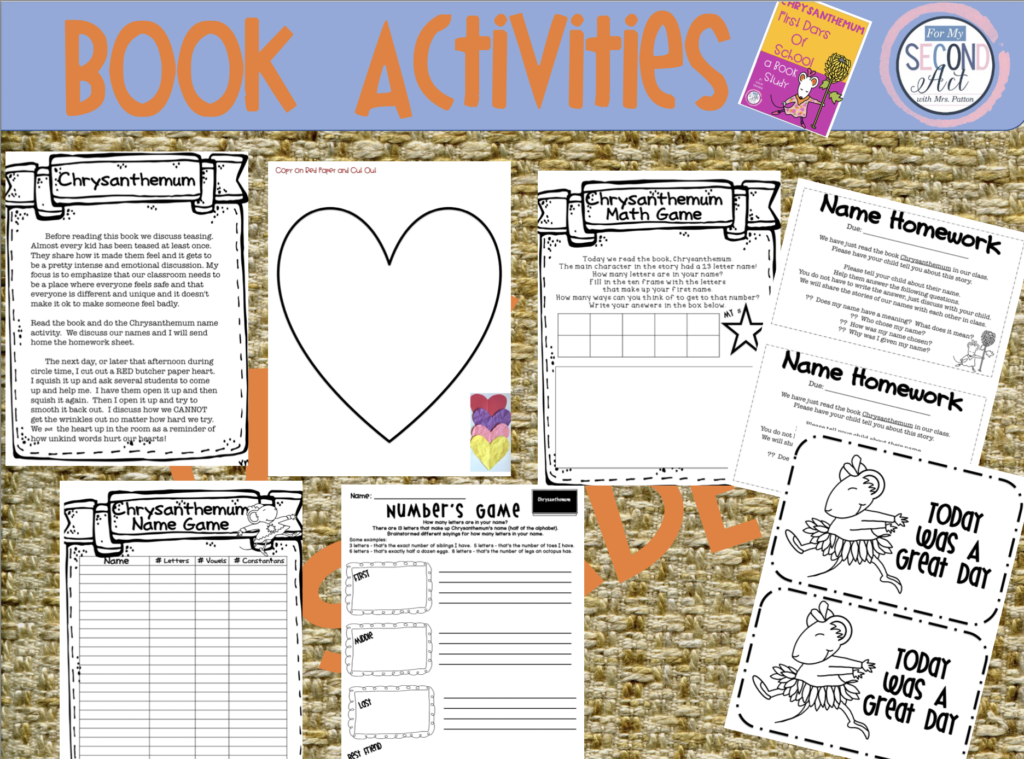 Here's where Kevin Henkes' storytelling and illustration come in. With masterful control, Henkes captures both the triumphs and the defeats that Chrysanthemum experiences. He depicts each scene with rich, expressive art and prose that gently underscores the experiences of being a young child. The lessons of empathy and kindness are at the forefront of the story and serve as a guiding light for children grappling with their own insecurities and difficulties.
Teachers, I implore you – to take a moment to read Chrysanthemum to your class and let its message of self-love and self-acceptance ring true for your students. Whether it's used to teach a lesson on embracing differences, or simply as a read-aloud, Chrysanthemum is a book that will stick with any reader long after they've closed the pages. For children and adults alike, it is a timeless reminder to be kind, both to oneself and to others.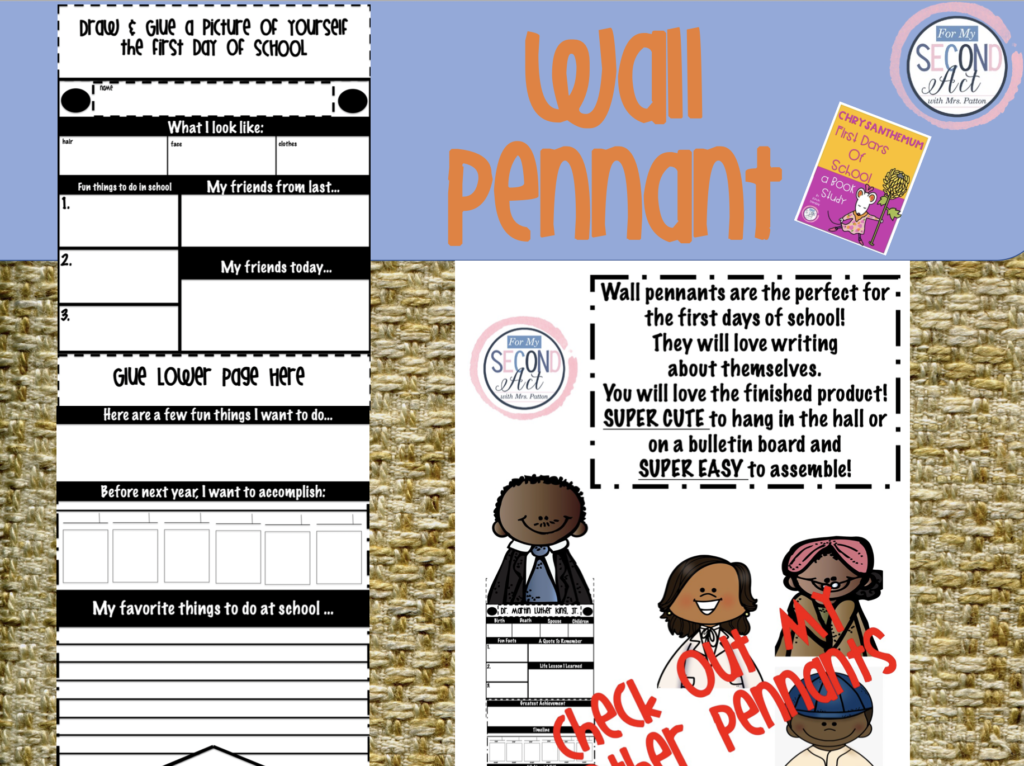 I have many back-to-school book units that are perfect for icebreakers. Let's make it easy to teach life lessons – Activities for Enemy Pie and The Best Seat in Second Grade are super easy to implement in your classroom today!!
https://www.teacherspayteachers.com/Product/Chrysanthemum-Activities-8425927?utm_source=https%3A%2F%2Fwww.formysecondact.com%2F&utm_campaign=BlogChrysanthemumActivities