Have you read any books from the Mercy Watson collection? Second graders love this pig and all of her funny adventures!  Mercy is always ready for adventure and she does not disappoint!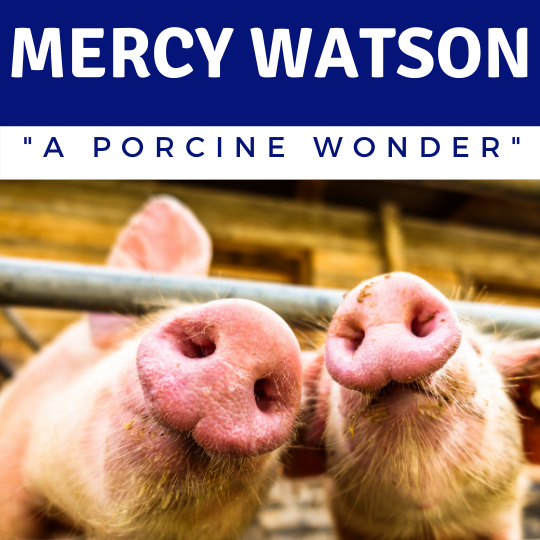 MERCY WATSON BOOKS
Your students are guaranteed to fall in love with this "porcine wonder!" There are six books in the series and my students could not get enough!  This is the first series I ever had students "fight" over.  Since my students kept racing to the media center to check them out until I wised up and checked them out myself for the classroom.  Literally, within two weeks every student had read them all!
They craved the books as much as Mercy craved buttery toast!  These early chapter books keep them engaged as they see how scared of the dark Mercy is and how much she loves buttery popcorn!  The Watson's adore Mercy and treat her like a human, she even has her own room!
Ultimately, I can't decide which I loved more, when Mercy dresses as a princess (Halloween) or when she outwits animal control!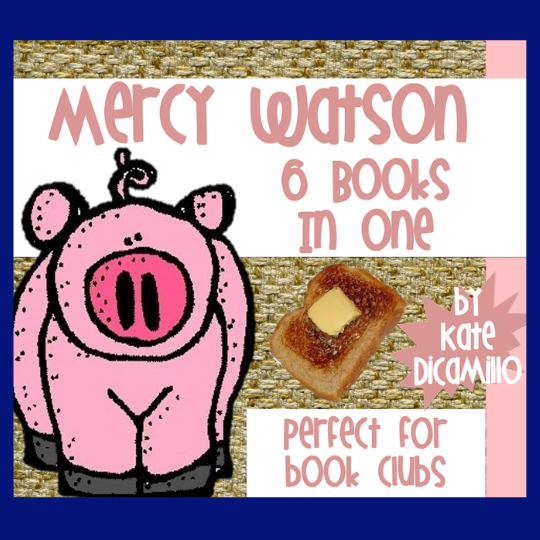 MERCY WATSON TO THE RESCUE
Kate Dicamillo has written precious read-alouds that are also perfect for new readers to explore chapter books. Mercy Watson to the Rescue reading level 450L Lexile level or 2.7  reading level.
To get my students excited about reading, I made a bookmark for them to check the books off as they read the series.  Grab your freebie below and watch them read away!
I usually do the first two books with my whole class. Then I let my higher groups go on and finish the series, completing the handouts independently.  This series has really turned many students into avid readers! I love watching them become excited about books! This unit is perfect for integrating reading, writing, vocabulary, and grammar making it a complete language arts tool.
Are you looking for more reading activities? Check out this post filled with Earth Day and Springtime FUN!!!
Sign Up Below to receive your FREE Bookmarks for all of the Mercy Watson books!