Every year I have kicked off Black History Month with Dr. Martin Luther King, Jr.  In the state of Georgia MLK is a second grade standard and it was very easy to implement!  I created a MLK packet back in 2014 and it has been a best seller on TpT for years!

Lady Of Many Honors
I felt it was appropriate to kick off Black History Month with our first African American and first Asian American female Vice President, Kamala Harris.  It is only fitting since she is not only serving as the 49th Vice President of the United States, but is also the highest-ranking female official in US history!!
Kamala Harris Flipbook Activity
This Freebie is perfect for honoring Black History Month, Women's History Month, Inauguration Day, and our first female vice president, Kamala Harris.   I have included a flip book that is perfect to record her career history.  You will find an answer key that could also be used for differentiation, if you have to provide modifications for a student.  I have also thrown in a big Venn Diagram of Kamala Harris and Dr. Martin Luther King, Jr. that should be fairly easy for them to compare on their own.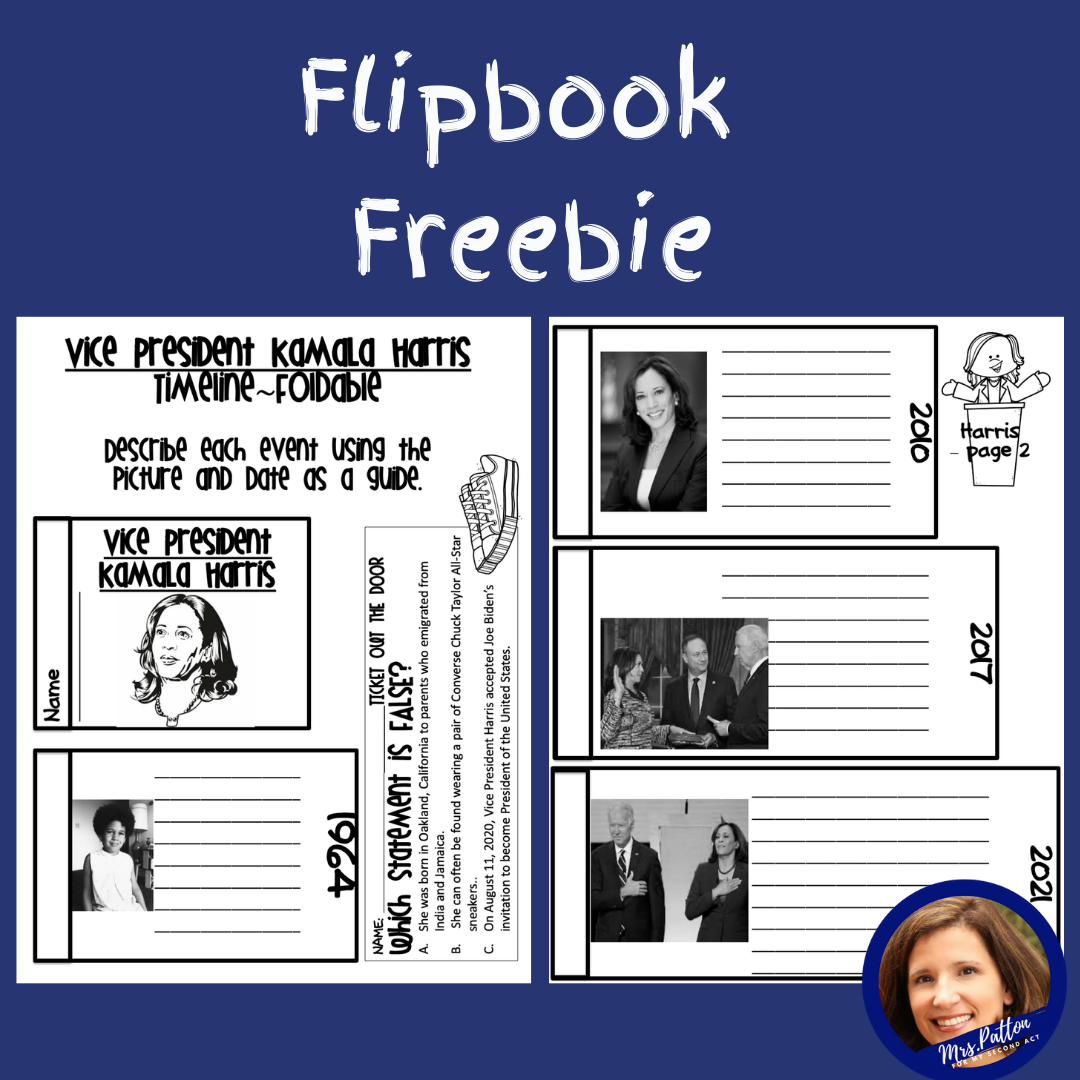 One of my favorite resources I included in this freebie is a sheet of "Ticket-Out-The-Door" exit slips.  They are perfect to keep copied and cut out, in case you're ever observed and need to do a summarizer at the end of a lesson! Just saying…it may come in handy!
I would love to send you a copy of this Kamala Harris Freebie.  I use the flip-book in many of my products.  They are perfect for the kinesthetic learner and a great tool for the visual learner!
Subscribe here for emails & updates on new products here.
Stay up to date with my latest blog posts here.
View my online shop and available products here.