Thank you Harry Wong for teaching me how to start the year off right!!!
You are a dedicated professional who wants only the best for your students.
You have so many hopes and desires for this year,
but how can you do it all?
Behavior has always been a primary issue in the classroom.
​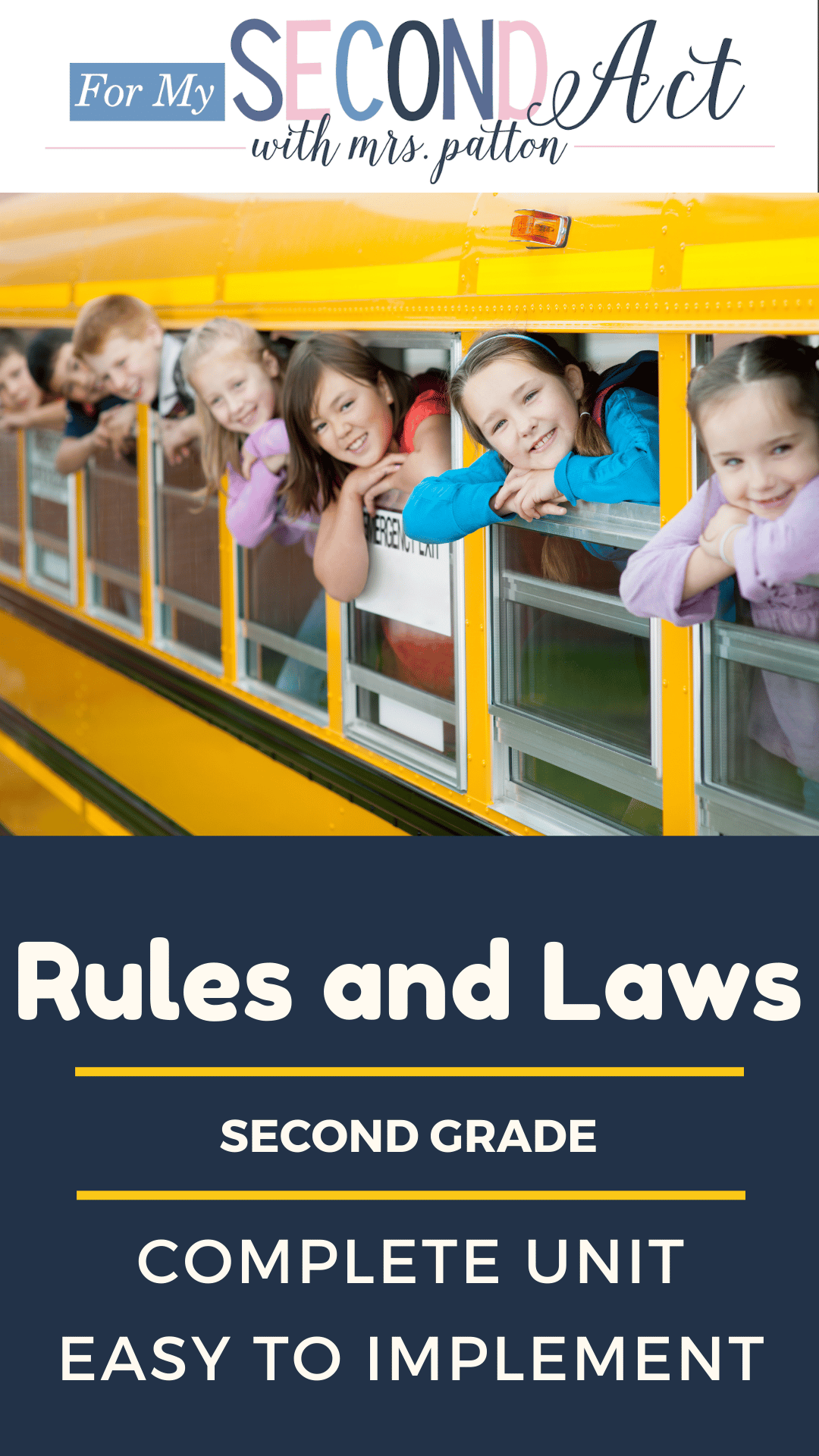 ​
I have an excellent unit that I want to give you for free. Rules and Laws are a great way to start off the new school year. Review the rules of the school and classroom and introducing what laws are in our community. This unit has been used year after year in my own classroom as well as sold 300 times in my TPT Store. I want to gift you with this unit for free!
​
Let me share with you all of my resources
that have been used over and over with proven results!
​
I started selling on Teachers Pay Teachers in 2014 as a way to pay for prom dresses and soccer camps. Making resources for my classroom has always been a passion of mine so I began putting all of those materials in my shop.
​
I have over 180 products in my TPT store.
There are over 95 items in my shop dedicated for 2nd and 3rd grade.
I post all of my NEW resources 1/2 price for the first 48 hours.
​
For My Second Act, I live in South Carolina and still love creating for the classroom. I love graphic design and enjoying making the lives of teachers easier!
​
I know we will be friends! I'm a Christ-follower, wife, mother, teacher, blogger, and TpTer. I love traveling, spending time with my family, creating classroom materials, pizza, Peloton and playing in the camper!
​
I hope you have your BEST year EVER!!! ❤️
Mrs. Patton
For My Second Act