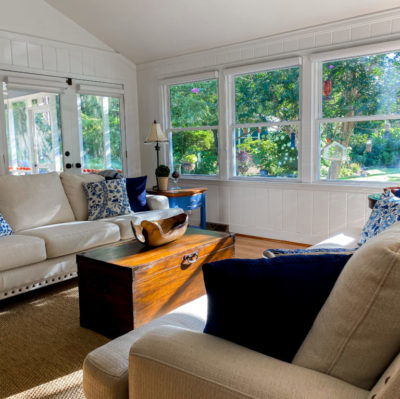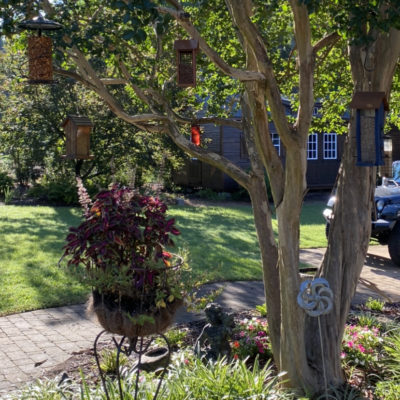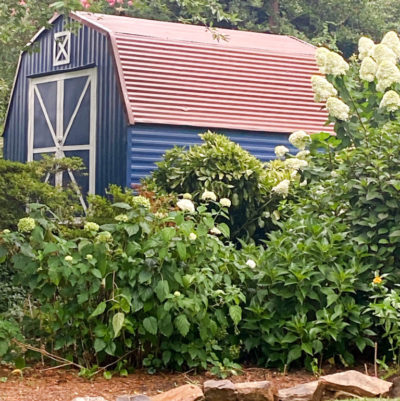 If you would have told me five years ago I would be into birdwatching I would have laughed hysterically. Never in a million years did I think I could enjoy such a calming and simple hobby. I said simple, not cheap! It is so expensive to feed the birds. Especially if you buy the no-mess seed so it will not sprout weeds in your garden. It is so worth it so you don't have to bend over to pick the weeds!
At last count, there were twelve bird feeders out the back window. My son made sure I knew he had counted them. I agree, it may be too many, but they all feed different birds!
It all started with one feeder the lady left behind when we bought the house. So I added another and quickly discovered that two feeders really attracted a lot of birds. Imagine what twelve feeders can do!
My girls gave me a birdbath for Mother's Day last year and I keep it filled with fresh water nightly. It is so interesting to watch how different types of birds use the bath. Some splash wildly while others gently dip their claws.
So today, I sit in the den, having my coffee and quiet time, watching the birds! I have seen everything from Cardinals, Blue Jays, Yellow Finches to even a Red-tailed Hawk. He may have scared the others away for a bit but he was beautiful to watch up close.
Does Bird-Watching make me old? It sure calms my nerves and warms my soul!!!